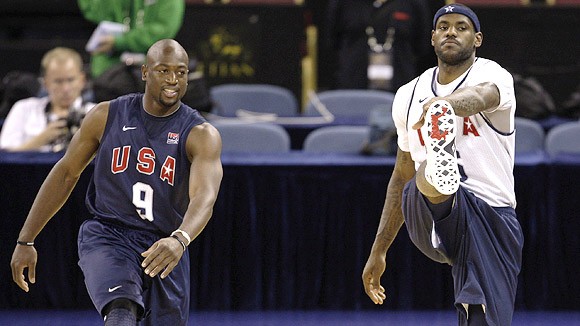 VoV
-– You can keep up with VoV through Twitter by clicking here.
MLB
– The Braves have signed RHP Tim Hudson to a three-year/$28M contract with a team option for a fourth year. His new deal calls for salaries of $9M in each of the next three seasons, and the Braves get a $9M club option for 2013 with a $1M buyout. If Hudson pitches at least 600 innings over the next three seasons, he would receive a $500K bonus after the 2012 season.
– The Boston Globe is reporting that the Red Sox could make an offer to OF Hideki Matsui. According to the Japanese site, Nikkan Sports, the Red Sox are ready to offer a multi-year deal to the 35-year-old DH. Matsui has made about $13M a year for each of the last four, but he is apparently ready to lower his price for his next deal to $8M annually.
– Larry Stone of the Seattle Times believes the Mariners have interest in bringing RHP Rich Harden in.  The 27-year-old Harden was 9-9 with a 4.09 ERA, 1.34 WHIP and impressive 10.91 K/9 this season with the Cubs. He was very successful during his five-plus year tenure with the A's and would probably feel comfortable with a return to the same division.
– According to the Chicago Tribune, the Cubs will likely go after either Rangers OF Marlon Byrd or Tigers OF Curtis Granderson as their centre fielder for next season. The Cubs could likely sign Byrd, but in order to acquire Granderson and his $25.75M contract over the next three years, the Tigers would need to take Cubs OF Milton Bradley in return. Tigers manager Jim Leyland flipped out last summer when it was reported that that Bradley might be coming to Detroit via trade. The Cubs' 2010 payroll is expected to go up to $145M, more than anybody else in the NL Central.
– The Royals have signed INF Wilson Betemit to a minor-league deal. In 72 games with Triple-A Charlotte in 2009, he hit .241 with 11 home runs and 49 RBIs.
– ESPN reports that the Reds are trying to unload RHP Chad Cordero. The team probably won't be able to do this, since Cordero's contract is so big (two-years/$25M remaining). Cordero posted a 2.16 ERA and 39 saves for the Reds in 2009.
– Jim Salisbury of the Philadelphia Inquirer reports that Phillies GM Ruben Amaro Jr. is interested in 2B Placido Polanco to play third base. Polanco, 3B Mark DeRosa and 3B Adrian Beltre are at the top of his wish list, as reported here earlier. Polanco, 34, just won a Gold Glove in the American League for his play at second base, but hasn't played at third base since 2005. Salisbury writes that he is willing to move to third base as long as he plays for a contending team. Polanco played with the Phillies from 2002 to 2005.
– The Atlanta Constitution Journal writes that the Braves could look at Marlins 2B Dan Uggla if Uggla is willing to move back to left field. The Braves are looking for a corner outfield bat, despite Uggla not appearing in the outfield since the 2004 season when he was playing for Double-A El Paso in the Diamondbacks organization. The 29-year-old has eclipsed 30 homers in each of the past three seasons.
– A former ESPN production assistant whose affair with broadcaster Steve Phillips led to their firings says she confronted his wife only so he would stop pursuing her. Brooke Hundley told ABC's "Good Morning America" on Thursday that she never stalked the baseball analyst. Both were fired in October after the affair became public. Phillips acknowledged his relationship with the 22-year-old Hundley, and the details were splashed across New York tabloids for days. Telephone messages were left Thursday for Hundley and Phillips' spokesman. Phillips' wife, Marni, declined to comment.
– Lawyers for RHP Roger Clemens filed a motion in Brooklyn federal court to dismiss a defamation lawsuit by the pitcher's former trainer, claiming statements that accused Brian McNamee of trying to shake down Clemens were not serious. Joe Roden, one of the attorneys representing Clemens, said the seven-time Cy Young award winner, lawyer Rusty Hardin and others were not serious when they questioned McNamee's mental state and accused him of manufacturing evidence, the New York Daily News reported Thursday. The evidence referred to are used syringes and bloody gauze pads McNamee turned over to federal authorities. McNamee has said he injected Clemens with steroids and HGH over a period of several years, a claim the former pitcher has vehemently denied.
– The Nationals have officially moved SS Christian Guzman to second base. Guzman underwent surgery on his throwing shoulder in October. He's expected to be ready by the start of spring training, but the Nats believe he won't have the kind of range he once did. SS Ian Desmond, who hit .280/.380/.561 with four home runs and 12 RBI as a September call-up, could open the season as Washington's starting shortstop.
NBA
– The NY Daily News is reporting that the Knicks are losing interest in signing Cavaliers F LeBron James and Heat G Dwyane Wade for next summer's free agency period, and are now turning their attention to Raptors F Chris Bosh and Hawks G Joe Johnson. The team is still expected to make runs at LBJ and D-Wade, but their realistic expectations fall on the later two players. Johnson at least has a long-time relationship with Knicks coach Mike D'Antoni, who he played for years ago with the Suns.
– Speaking D-Wade and LBJ, Wade was recently asked about the chance of signing on and playing alongside LeBron. Wade did tell the paper "it really could" happen, but wouldn't bet on it.
"It's something we've talked about, of course. No question, it's a long shot. He's put in position in Cleveland where he has the opportunity to compete for a championship now. I'm in Miami, where I've won a championship and this is where I love to be. So it's not like we're both looking over our shoulders saying we want to get out of here. So it's a long shot. But at the end of the day, it is a shot."
If it happens, it's more likely to happen in Miami where the team has more salary space available than the Cavs. But it won't happen (it could happen!).
– The Hornets have fired coach Byron Scott. GM Jeff Bower will take over coaching duties for the Hornets, who are sitting at 3-6. Bower is a one-time Hornets assistant, but has never been a head coach in the NBA. Former head coach Tim Floyd will also rejoin the Hornets as an assistant.
NHL
– According to the Camden Courier Post, F Peter Forsberg is not yet ready for an NHL return. Flyers GM Paul Holmgren supposedly expressed formal interest to Forsberg's agent about bringing him back but then Forsberg, 36, had his agent tell Holmgren and everybody else in the NHL that he needed more time before returning to build up some stamina and "feel comfortable skating." Stay tuned.
– The Leafs have placed D Mike Komisarek (quad) on the IR. He's out three weeks.
– Blue Jackets F Raffi Torres (mouth) could be sidelined for up to two weeks. Torres left Wednesday's game in the first period after being struck in the mouth by the puck. Some of Torres teeth were knocked out and the area that connects Torres teeth to the upper jaw bone has been crushed.
– The NHL has suspended Canucks F Darcy Hordichuk one game and fined Canucks coach Alain Vigneault $10K.
WWE
– There has been a lot of internal discussion between WWE creative and Vince McMahon regarding the 2010 WWE Hall of Fame class. The names discussed as possible candidates include Ted DiBiase, King Kong Bundy, Lawrence Taylor and Jake Roberts. DiBiase remains the most consistent name talked about but there is some concern that they might not be able to get Taylor, who wrestled Bam Bam Bigelow at WrestleMania 11. Obviously there is also concern about booking Jake Roberts considering his problems with alcohol and his reputation among people in the business. Roberts blew WWE off a while back for promotional work on his own DVD so saying that he would easily come for a Hall of Fame payoff is stretching it.
Regarding The Ultimate Warrior, he was talked about a week earlier but his name wasn't seriously talked about on the flight to England this past week.
– RVD spoke with the UK Sun. RVD explains how Vince McMahon ripped his heart out and stomped on it with the way he handled the resurrection of ECW back in 2006. The former WWE & ECW champion goes in depth about how poorly he feels Vince McMahon handled ECW, the various steps McMahon took to make his version ECW completely different while burying the ECW legacy, Paul Heyman's reaction to the whole fiasco and more. The highlights:
Winning the WWE Title & Vince's ECW: "RVD wasn't going to be WWE champ, but I brought ECW back because that was my spirit and the spirit of the fans. I knew they wanted to see it and I was feeding off that energy. Winning the world title meant a lot. It gave creditability to ECW. At least for the moment…so we thought! But very shortly afterwards Vince McMahon's long-term plans started to unfold.
"We were faced with the fact that he would give ECW no credit for anything up until that point and wanted to create this new brand of wrestling that would be a global product and mainstream in every way, with Extreme Rules only as a stipulation every once in a while. Our hearts were ripped out of our chests and stomped on. Vince said: "Nobody remembers the old ECW anyway, Rob. This is something new." So it was a fun moment, it was short-lived and it's definitely gone now.
Paul Heyman's Feelings About the new ECW: He would come to work and just tell me how much disdain and loathing he had for Vince. I remember him saying it was like Vince had raped his wife, because ECW was so close to his heart and Vince f***ed it. He felt Vince enjoyed watching him suffer, while ripping apart the fabric of ECW week by week. But Paul has no resentment now and no desire to get back at Vince. He has made balance and is in a peaceful stage, like I am. It's just something we laugh about.
– WWE Hall of Famer Jim Ross has updated his blog at JRsBarBQ.com. Here are some of the highlights:
His WWE Status: For the record, I don't have a burning desire right now, while addressing my present health issues, to get back on weekly TV whatsoever. I am much more focused on the medical tests that I will undergo tomorrow which are the results of previous tests done a week or so ago. Yes sir, I'm ready for this little journey to end and to be 100% ready to rock….and that will happen.
Roddy Piper Hosting Raw: Rowdy Roddy Piper will no doubt be at the top of his game Monday night in Madison Square Garden when he hosts Monday Night Raw. I know that Hot Rod considers "The Garden" hallowed ground, as most of us veterans do, and who knows how many more times the WWE Hall of Famer will be in such a key role in this arena? I expect all sort of Survivor Series oriented fireworks in NYC Monday evening.
Ultimate Warrior in the WWE Hall of Fame? The WWE Hall of Fame class for 2010 seems to be garnering more interest as our email flow gets stronger. Lots of speculation that the "Ultimate Warrior" will be inducted this year. I have no clue but the fact that "Warrior" lives in Phoenix, the site of WM26, being a significant reason as to why makes zero sense to me. Either the man deserves to be introduced or he doesn't no matter his zip code. I personally feel the former Blade Runner is deserving and just because the guy is considered "controversial" should not exclude him from any accolade. Warrior's accomplishments and contributions to the business are what counts and hearing Warrior's acceptance speech live and in person would be classic and likely a "Wrestlemania Moment."
TNA
– In an interview with Sherdog.com, TNA Wrestling star and MMA fighter Bobby Lashley says he'd strongly consider walking away from pro wrestling if he was offered an exclusive deal with Strikeforce.
"If it does come to a point where you have to choose, then I'll have to sit back and talk with my family. I want to fight. TNA is at the understanding where they know my dedication with fighting. If (Strikeforce CEO Scott) Coker comes back and says you have to quit wrestling, then we'll have to cross that bridge."
TNA offered Lashley great money to work a reduced schedule and they understand fighting is his top priority. Lashley's professional MMA record is 4-0, most recently defeating Bob Sapp on June 27. There were reports over the summer that Strikeforce was negotiating with Bobby Lashley to fight Fedor Emelianenko at last weekend's CBS event. Lashley declined the high profile fight because he didn't think he'd have enough time to train properly, but Strikeforce is interested and can certainly use another rising star with name value in their heavyweight division.